---
We are thrilled to announce Mister WA's nomination for BEST OUTSTANDING VIDEO DESIGN for CLUB INFERNO !
This Summer, we developed cued-up video designs framing and enhancing Thrillpeddlers' mind-bending musical production of 'Club Inferno', a San Francisco Glam-Rock Classic based on Dante's The Divine Comedy at THE HYPNODROME. This project is part of our research in the role of video AS performance and we are now working on another round of motion backdrops for CURSE of the COBRA, Thrillpeddlers' new original creation.Theatre Bay Area nomination listing here.  TBA Awards Celebration on November 16, at American Conservatory Theater ! Tickets available here.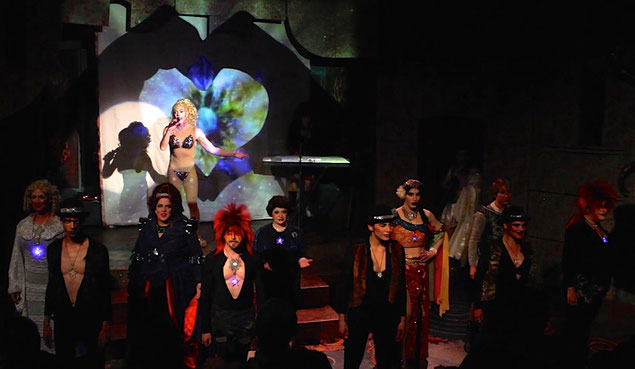 And here's another gateway to an excellent theatrical drag parody at SF Oasis. Closes Halloween night.

SInce 2006 we've been providing creative media reels and production support to the Bernal Heights Outdoor Film Festival, showcasing our San Francisco filmmakers. One more date this year : Best of Bernal, October 27th at Mission Cultural Center, 2868 Mission Street. FREE Event. Come on out !