---
Our bi-monthly Talk Show investigates The San Francisco Mime Troupe with guests Lisa Hori-Garcia and George P. Scott. With fresh footage from Freedomland (2015 Season Opening) and rarely-seen SFMT WA archives. Learn more about this San Francisco institution and go enjoy the new show in a park near you. 

Don't miss out on our video designs for Thrillpeddlers's new musical production 'Club Inferno', a San Francisco Glam-Rock Classic based on Dante's The Divine Comedy. Playing through August 2015 in San Francisco at THE HYPNODROME. This project is part of our research in the role of video AS performance.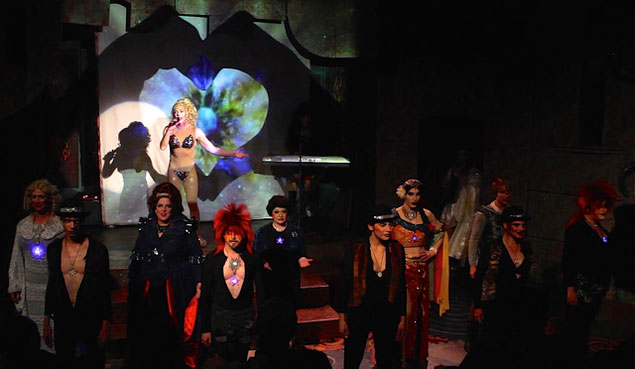 And here the trailer we produced to kickstart the campaign while production was ramping up.
Mister WA was out documenting the first PRIDE ROCK Queer Music Festival on Sunday June 14, 2015 at  SF Drag culture high-beam SF Oasis. Here's PEPPERSPRAY's homage to San Francisco punk classic band The Dead Kennedys.