---
'Club Inferno', a San Francisco Glam-Rock GEM based on Dante's The Divine Comedy is coming back to THE HYPNODROME this Spring 2016. Our trailer kickstarts the campaign. Don't miss this wild San Francisco ride !
As San Francisco mourns the loss of their icon, here's our rendition of the week's most poignant moment ...
Mister WA was also one of the select 2015 TBA nominees for BEST OUTSTANDING VIDEO DESIGN for CLUB INFERNO ! These
cued-up custom video designs may be seen again in this mind-bending musical returning to Thrillpeddlers' Hypnodrome this Spring 2016.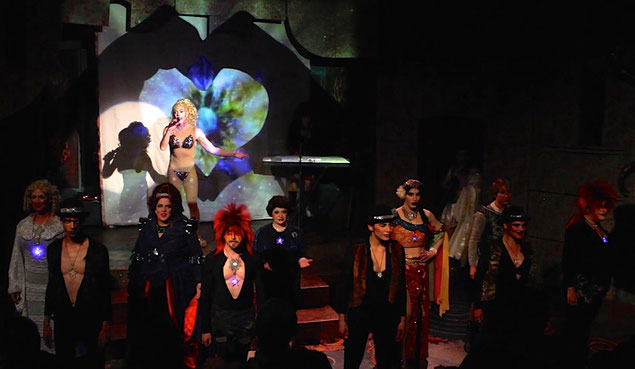 More of our research in video AS performance were featured in  CURSE of the COBRA, Thrillpeddlers' Fall 2015. Our archival video medley includes elements from our Video Designs.
And here's another gateway to an excellent theatrical drag parody at SF Oasis. Don't miss this fantastic show as it returns to SF Oasis January 2016.
SInce 2006 we've been providing creative media reels and production support to the Bernal Heights Outdoor Film Festival, showcasing our San Francisco filmmakers. One more date this year : Best of Bernal, October 27th at Mission Cultural Center, 2868 Mission Street. FREE Event. Come on out !