---
Since 2006 Mister WA has been providing creative media reels and production support to the Bernal Heights Outdoor Film Festival, showcasing our San Francisco filmmakers. Opening date this year : October 8 th at Mission Cultural Center, 2868 Mission Street. FREE Event. Come on out !
Mister WA is proud to be  producing an investigative grassroots media campaign for the amazing team of innovators at Oakland Arts Incubator M0xy. Here's a refreshing pearl from the TRUE MAKERS of 'America Great Again' !
THE UNTAMED STAGE: Weimar Berlin Kabarett, latest original creation of Scrumbly Koldewyn and Thrillpeddlers. Video Designs and Production by Mister WA. Culture-shaping WORLD PREMIERE in San Francisco this Spring 2016 !! Enjoy our multi-camera production of  ACT 1 in its entirety !
Mister WA was nominated by TBA 2015 nominees for BEST OUTSTANDING VIDEO DESIGN with Thrillpeddlers' CLUB INFERNO ! This Spring 2016, Mister WA is again developing custom video cues and designs for Thrillpeddlers' The Untamed Stage.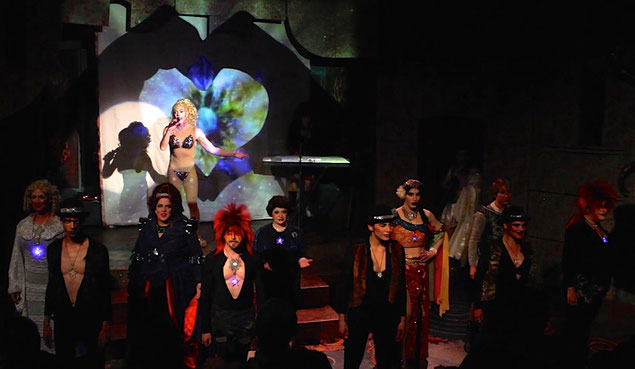 Mister WA is regularly documenting the ground-breaking work of The Jewish Music and Poetry Project and their world-class composer David Garner. Mister WA has provided critical media asserts towards continued funding of the lyrical ensemble.