Our preferred studio, high-profile yet personable turn-key facility in the Mission district : The Producer's Loft .
"Benoit worked staff for me for almost five years and I still hire him frequently in multiple studio functions. He knows cameras, audio and post-production. He can handle entire projects, produce the shoot with your folks and edit the footage."
Vic Ferrer, Studio Owner/Producer, The Producer's Loft and Vic Ferrer Productions
Benoit is first A/V technician support to The Producer's Loft and frequently manages, lights, runs audio or camera in the many production environments available in this unique San Francisco studio.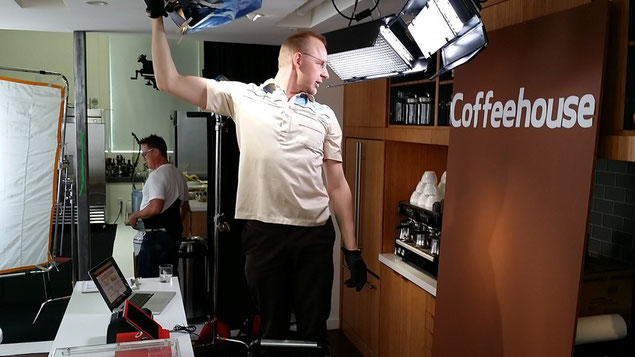 Alongside sizeable commercial packages, Mister WA Productions and The Producer's Loft offer media to budget projects such as this English - Spanish promotional piece for UFC presenter candidate Christian Campos.
Call us up for your estimate !
Artistic Direction : Vic Ferrer - Photography and Editorial : Benoit Lacasse