Mister WA is collaborating with BAVC and SF Commons to give viewers access to a wide variety of perspectives, talents and information as he explores the Artists, craftsmen and makers who constantly brighten and reinvent San Francisco culture. Find us LIVE on Comcast 76, Astound 30 or AT&T 99 every second and 4th Friday of the month, 5PM. Here are our favorite archives for you to discover and enjoy !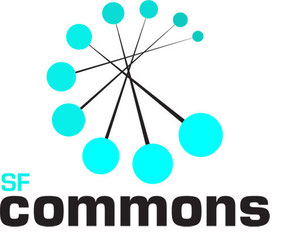 This WA report of Things Burning Man straight from SF Burnal Equinox 2018 Event VJ Booth ! ROBOTA OBLONGATA theme party, March 3rd 2018 at Public Works, San Francisco. With layered Event footage from the event featuring live bands The Earles of Newtown and The Klown !
Mister WA presents 'Bicycle Day' with WA LIVE Archives featuring Alex Grey, Allyson Grey and the 2017 line-up at The Midway, SF. Bicycle Day is an April 19th annual celebration in San Francisco and beyond that commemorates the date that Dr. Albert Hofmann first discovered the power of LSD as he bicycled home from his Sandoz lab in Basel, Switzerland on April 19th, 1943.
Mister WA revisits his Trixxie Carr archives to celebrate her new one-night only show at SF Oasis : 'HERSELF. LIVE from SF Commons Studio , San Francisco, Friday February 9th, 2018. ARTIST site for more info.
Mister WA interviews Elizabeth Pizano, Housing Opportunities Coach
at Mission Economic Development Agency (MEDA). LIVE studio Interview of January 26th, 2018, SF Commons, San Francisco. 
Mister WA Studio interview with writer/director Morris Bobrow and cast member Kim Larsen of MEGABYTES! THE MUSICAL, A World Premiere Musical Comedy. www.megabytesthemusical.com. A new Revue at the Shelton Theater, 533 Sutter Sreet, San Francisco, Jan. 19 – March 3, 2018 / 2 Perfs. Weekly - Fri & Sat. - 8:00 pm. Opening Night: Fri., Jan. 26, 2018 - 8:00 pm. Limited Engagement - 7 Weeks. Mister WA Studio Interview, January 12th, 2018, SF Commons, San Francisco. Rehearsal photography byDavid Wilson.
Our Christmas Special from our SF Underground Archives, 2011. Enjoy this Theater of the Ridiculous tale of Hustlers' Christmas Past !
Discover genderqueer Bay Area artist LLANO Blue with Mister WA
Mister WA presents : Dan Nicoletta's 'LGBT San Francisco' . Dan Nicoletta, Sunday August 27th, 2017 Book Release Talk at Dog Eared, Castro. SF Commons Studio broadcast from Friday September 8th, 2017, 5pm. Know your Elders !
2017 Season Launch with SFMT's Playwright & Producer Michael Sullivan. See you in a park near you this Summer.
Our Friday 05/12/17 studio exploration of a brand new emerging Bay Area Arts Hub with founders Omar Farah and Steven Jordan  !
FIND OUT who Boomtown San Francisco, New Orleans, Slavery, Equal Rights, Opera, Voodoo, cosmopolitan California have in common with Mister WA's latest SF Commons exploration. Through his opera "Mary Pleasant at Land's End", composer David Garner is bringing to the World's stage the story of Mary Pleasant. This is a Major Opus poised to become the most historically relevant opera of the 21st century and a celebration of San Francisco's character. Includes exclusive performance footage from the 2016 and 2017 workshops.
 Mister WA presents Mission OPEN STUDIOS 2017 with Artists Calixto Robles and Ali Blum. More than 100 Mission Artists will be opening their studios April 1st & 2nd weekend afternoons. Art for the soul !
Meet the founders of THE MYSTIC MIDWAY, a mixed reality social theater troupe and community of artists, technologists, game designers, performers and cultural visionaries dedicated to creating deeply engaging, entertaining and meaningful social spaces.
HALLOWEEN 2016 handpicked recommendations and archives from the WA crypt for San Francisco revelers looking for seasonal thrills.
Enjoy our latest Public Access TV show and discover IMPROVISATION musician, leader of the Neurohumors. Archived from our FRIDAY 06/24/16 Show with a Special PRIDE Week-end send off from the Thrillpeddlers family !
Discover the vibrant comedy community at The Purple Onion in North Beach. Archived from our FRIDAY 05/27/16, 5.00 - 5.22 pm Programming on SF Commons, Channel 76 and enriched with SHOW footage from The Purple Onion.
Celebrity Mosaic Portrait Artist Jason Mecier. Jason meticulously fabricates pop-culture celebrity masterpieces out of anything - from Kevin Bacon out of bacon, to Honey Boo Boo out of 25 lbs. of trash. Jason's artwork has been featured everywhere from Entertainment Weekly to The NY Times, on TV shows like Glee, Rachael Ray and TMZ, as well as music videos by Pink and Pitbull. His portraits are hanging in Ripley's Believe it or Not Museums, countless celebrity homes. Instant-archived from LIVE FRIDAY 05/13/16, 5.00 - 5.22 pm Programming on SF Commons, Channel 76.
Discover Culture-shaping Thrillpeddlers producer Russell Blackwood and dramaturg Alex Kinney, presenting Thrillpeddlers' new Premiere show THE UNTAMED STAGE by Scrumbly Koldewyn. Instant-archived from LIVE FRIDAY 04/08/16, 5.00 - 5.22 pm Programming on SF Commons, Channel 76.
Our show dedicated to the memory of our Burning Opera friend Kora Hayes. Tibetan Bowls Music by Karma Moffett.
 Post-Election Debrief and Homelessness with Amy Farah Weiss
Critical 2015 Election for San Francisco ! Mister WA sheds light on the people-powered coalition.
"Star Trek Live!: Mudd's Women" with guests Laurie Bushman and Zelda Koznofski. This episode includes LIVE SHOW footage, D'Arcy Drollinger Interviews and "Shit and Champagne" archival footage. Tickets and Info at www.SFOASIS.com
Presenting SHOCKTOBERFEST 16 : Curse Of The Cobra with guests Russell Blackwood and Andy Wenger. Premieres on October 7th, closes November 21st, 2015 at THE HYPNODROME , 575 10th Street, San Francisco.
This episode investigates DUSTFISH camp,  just back from BURNING MAN 2015. With guests Opal Essence and Mama Dora and unrolling fresh WA footage from Black Rock City stage shows as well as WA archives from DUSTFISH decompression 2009 and Burning Man 2012.
In this WA TV Episode, Mister WA investigates the origins of Theatre Rhinoceros with executive Director John Fisher while presenting The Rhino's latest production of 'Breaking the Code' by Hugh Whitemore - Alan Turing's story, playing August 5-29, 2015 at The Eureka Theatre, San Francisco this Summer. Famed LGBT Photographer Dan Nicoletta kindly contributes photography to this episode.
San Francisco Mime Troupe investigation with guests Lisa Hori-Garcia and George P. Scott, fresh footage from Freedomland (Summer 2015) and historical archives. Learn more about this San Francisco institution here and go support them in a park near you. www.sfmt.org for all location details
Mister WA invesigates 'Don't Stop Me', the new Musical Commissioned by YMTC with playwright Krista Knight. World Premiere July 17 - July 26th in The Bay Area.

Club Inferno concept, book, & lyrics writer Kelly Kittell graces our studio with Club Inferno music & lyrics producer Peter Fogel. A Classic San Francisco exploration !

Our very first Guest : Nic Candito, of Cocktailgate and Dragsical fame !